Whats new in the new Ubuntu 11.04? Well, a lot actually. Both visually, and under the hood. And, some radical changes in a long time concept.
The "Netbook" and "Desktop" edition is now combined into one edition, leaving us with two editions to choose from; Ubuntu, and Ubuntu Server. The version I tested had the 2.6.38-7.39 kernel. No info on what kernel will be in the final release, but the Ubuntu team aims at a stable version of course.
Whats new?
A new Desktop in Unity. This might be one of the groundbreaking news. Time will tell if this was a good or bad idea. Ubuntu have done strange designs and radical steps before, which have proven to be right from a strategic and community perspective. LibreOffice, replaces Sun's OpenOffice.
Issues, maybe
Natty had severe problems running in a virtual environment. Or, at least I hope it's because of that. Maybe VirtualBox and Natty beta2 is not the ideal combination. "Hardware does not support Unity, please choose Ubuntu Classic". Yes I did. I also tried to logon into normal Ubuntu, but still it went into classic mode. Now, this might not be a problem. Maybe it's even good that you can run the "old style" Ubuntu. I'm pretty sure you can have a nice and functional desktop without using all new features. And still remember this; This was a beta in a virtual environment.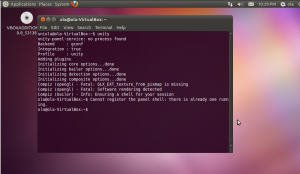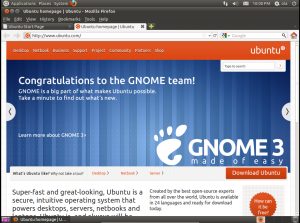 My concerns
As with all new releases, there's the question of "to upgrade or not to upgrade". If you already have a working release, you might want to think twice before upgrading. Don't fix whats not broken. But..there's always a slight chance that some things will improve. My main concerns with a Compaq CQ61 is the Unity desktop, and how my nVidia graphics card will welcome it (or not). And of course, sound card settings etc. A lot of other things. As always, we have the three options.
Don't upgrade
Upgrade existing version
Clean install
What will be your choice? Think about it, and please check back for updates to this post.
Someone elses opinion
As a bonus, please read Jack Wallen's blog post on Techrepublic. He made a 180 degree turn on the Unity part, which at least made me think twice. As I said before, Ubuntu is not following the Linux path. They are leading it, and taking it forward.